22 Jul

Storytelling in the Digital Age: Harnessing Alignment for Authentic Engagement

Welcome to the inaugural chapter of our new series, designed to demystify the complex world of digital marketing and communication. With over a dozen years of professional experience in digital marketing, I've had the privilege of working with a diverse array of clients. My portfolio includes organizations such as the Motion Picture Association of America, Creative Future, and Copyright Alliance; as well as medical practices, online retailers, and non-profit organizations. I'm eager to share the insights I've gathered throughout this journey with you.

My appreciation of the importance of storytelling originated early in my career during my tenure as a writer and editor at an award-winning newspaper. I learned that the most compelling stories shared three core attributes: engaging presentation, intriguing angles, and clear benefits for the reader. These principles remain instrumental today in the digital space, where authentic storytelling is vital for cultivating engagement and eliciting desired actions.
Unleashing the Power of Alignment
One fundamental principle that has remained constant throughout my career is the potent power of alignment: the synergy between your mission and your audience's interests. This principle creates a win-win scenario, where you furnish your audience with valuable content while simultaneously advancing your mission.
Alignment embodies a symbiotic relationship between your brand's mission, your audience's interests, and the value provided by your content. It involves creating a seamless connection between what your audience seeks and your brand delivers, resulting in a shared journey characterized by mutual benefits.
Consider the alignment strategy we applied with Simply Snackin', a client producing premium, protein-packed beef, chicken, and turkey snacks. Our task was to position their product not just as another snack, but as a delicious lifestyle choice that could help consumers achieve their nutritional goals.
Our strategy involved developing connections with key individuals who resonated with the brand's mission of advocating a high-quality, protein-rich diet and held credible positions in the health, nutrition, and fitness industry.
This approach led us to Dr. Ted Naiman and Registered Dietitian Nutritionist Wendi Irlbeck. We engaged them in comprehensive interviews aimed at generating informative, feature-length articles for our audience. Our interviews resulted in rich, value-driven content that continues to benefit all the parties involved – Simply Snackin', the interview subjects, and the audience – long after the resulting articles were published.
In our article featuring Wendi – who in August 2019 founded Nutrition With Wendi, a health, fitness, and nutrition consultation service that partners with athletes, business professionals, coaches, and teams – she shared a wealth of appealing information about health and fitness with the Simply Snackin' audience. She also candidly shared her journey from being unable to perform a single pull-up to now regularly completing up to 15 repetitions. 
The article covered topics such as the importance of protein, the underrated value of creatine for nearly everyone, meal timing, the benefits of beef and eggs, sports nutrition tips for budding athletes, couples training, and much more.
More than a year after its publication, this article featuring Wendi Irlbeck continues to drive organic traffic to the Simply Snackin' website and fosters ongoing engagement on social media platforms.
Our conversation with Dr. Naiman, author of the popular book, "The P:E Diet", followed a similar approach. An ardent advocate of protein's crucial role in the human diet, Dr. Naiman engaged in in-depth discussions on various topics, including resistance training, the protein:energy ratio, and his extensive career witnessing health extremes in his patients. He underscored the pivotal role diet and exercise play in overall health.
Throughout his 20-year career, Dr. Naiman has interacted with an estimated 100,000 patients. Eventually, he began pondering the factors that differentiate the healthiest patients from the least healthy. One day, a startling realization dawned upon him.
"Most of the time," he discovered, "the only difference between the fittest people on earth and the most decrepit really did just come down to two things: diet and exercise."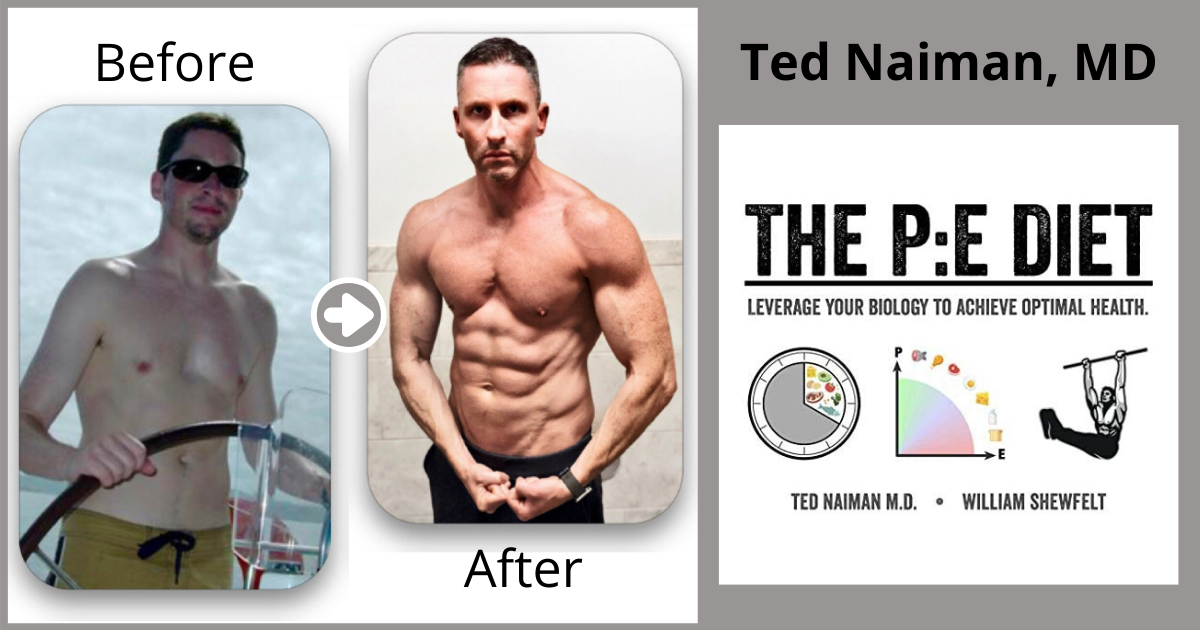 Through these valuable discussions, we bolstered the Simply Snackin' brand's credibility and provided the audience with timely, relevant, and practical health and fitness advice. The article featuring Dr. Naiman continues to drive tens of thousands of web visits annually nearly three years after its publication.
Creating a Win-Win-Win Scenario
Importantly, this alignment approach nurtures a reciprocal dynamic benefiting all involved parties:
The audience receives valuable, engaging content to guide and inspire their health journey. 

The featured experts gain a platform to amplify their message and potentially expand their client base or followership.

For Simply Snackin', it drives organic traffic to its website, positioning its products before an audience already interested in quality high-protein foods and healthier lifestyles.
By ensuring our content aligns with the interests and needs of their audience, we strengthened the bond between Simply Snackin' and its target demographic. This strategy epitomizes the power of alignment, where authenticity, value, and mission intersect to craft a compelling brand narrative that resonates with the audience.
In our view, alignment goes far beyond being a tactic—it represents a mindset underscored by empathy, understanding, and provision of value. As we go deeper into this series, we'll unravel more strategies that can fortify your brand story and help create meaningful audience engagement benefiting all parties involved.
Success Breeds Success
Given the success of our initial campaign, we expanded this approach to feature a host of other interviewees, each one bringing their unique perspectives and expertise to the table. This eclectic group encompassed a former world record-setting ultra-marathoner, several dedicated practitioners and fitness coaches, an Olympic rugby player, and many others. This diversified array of voices allowed us to offer our audience a richer, broader, and deeper pool of health and fitness insights, and to reinforce the brand's position at the forefront of nutritious lifestyle choices.
The success of our alignment strategy with Simply Snackin' was undeniable, creating a replicable model that we could replicate for future engagements.
If you've enjoyed this installment and want to explore further, don't miss out on our upcoming articles. Subscribe now to have future editions of this series delivered straight to your inbox, ensuring you never miss an insight.